Sorting through last year's Christmas cards to make gift tags I came across two cards using the same David Hockney painting: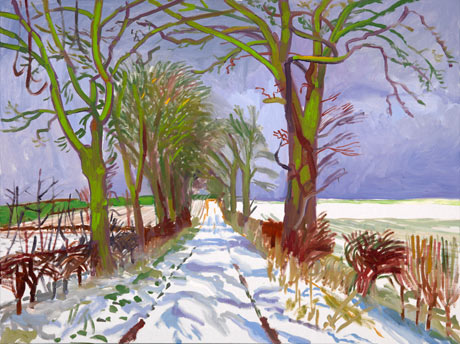 I just love this painting - and many of his Yorkshire paintings too. I wish I had made it to the exhibition at the RA last year, even though
the Guardian Review
is less than positive.
I wonder if I might put together a knit based on this? Maybe another
Jane Thornley
vest, I shall start looking for appropriate yarns for when the spring comes and there is enough daylight for painting with yarn.